Neighborhood News
Folsom continues to attract new businesses to the area. One hotspot is the Palladio at Broadstone. Several new tenants are anticipated to open there this month, including the new LUXE Cinemas. The upscale movie theater will feature 6 auditoriums with electric recliners, a full bar & menu, a cocktail lounge and an outdoor patio to enjoy before or after your movie. Other businesses expected to open at the Palladio by the end of 2016 are Barnes & Noble, Brazilian Steakhouse Brisas do Sul, Pure Life Juice Company, Grist Beer Hall and Petra Greek.
Turning to developments in Empire Ranch. The community will soon be getting its first fire station. Fire Station 39 will be Folsom's fifth fire station and will serve the northeast area of the city, plus portions of El Dorado Hills. The new station will be built at the southwest corner of Empire Ranch Road and Ritchie Street and will be about 10,500 square feet in size. Officials say construction on the station is expected to begin next year.
Other neighborhood news I have is the remaining villages in Empire Ranch have been accepted by the City. I hope to have more information on the schedule for releasing the phases in my next newsletter.
If you have any questions about these developments, please call me at (916) 601-6679 or you can email me at Stephanie@capeqgroup.com
Folsom November Events
Ice Skating Season
The Historic Folsom Ice Rink re-opens Friday, November 11th, 2016
Season: Nov 11, 2016 - Jan 16, 2017, rink opens daily at 10 a.m.
www.folsomicerink.com
Folsom Veterans Day Parade
Honoring local veterans!
Friday, November 11, 2016
The parade begins at 9 a.m. and is held rain or shine.
Corner of E. Bidwell St. & Montrose Dr.
www.folsom.ca.us
Folsom Turkey Trot
Family Fun Run- 5K Run/Walk, 10K Run
Thanksgiving Morning, November 24, 2016 at 8:50 AM
www.folsomturkeytrot.com
Thanksgiving Tips
With the holiday season officially upon us, it's almost time to start preparing for your Thanksgiving feast! Here are a few tips on how to stay safe at home or while traveling this year:
While at Home
-Remove fire hazards. Remove anything near the stove that could catch fire, including wooden utensils, oven mitts, plastic bags, or towels.
-Keep a fire extinguisher in the kitchen. Be familiar with how the extinguisher works and teach your family how to use it.
-Take extra precaution with turkey fryers. Never leave food, grease, or oils cooking on the stovetop unattended.
-Be careful with candles. If you light candles for decoration, remember to never leave them burning unattended and keep any items that could catch fire away.
While Traveling
-Avoid the busiest travel days. Avoid Wednesday before Thanksgiving and Sunday afterward.
-Don't post your travel plans on social media sites. Instead, ask a friend or neighbor to keep an eye on your house while you're away.
-Set lights on timers. A light switch timer can turn your lights on and off automatically according to a programmed schedule.
-Stop all mail and newspaper delivery. If you don't want to stop delivery, ask a neighbor or friend to pick up your mail.
Folsom Real Estate
It's November, which means election day is right around the corner. So the big question…will this year's presidential election have an impact on the housing market?
Historically, experts say nationwide home prices continue to go up through an election year and the year after. However, the rate of growth slows down. The same thing applies for mortgage rates. Still, impacts will depend on who moves into the White House in 2017.
Locally, I don't expect the housing market in Folsom to be impacted by the election. Folsom was recently named the number one place to raise a family in California by WalletHub. The supply of homes for sale in Folsom is still not keeping up with the demand of buyers. So with limited supply and high demand, your home is bound to sell fast, even through this election year!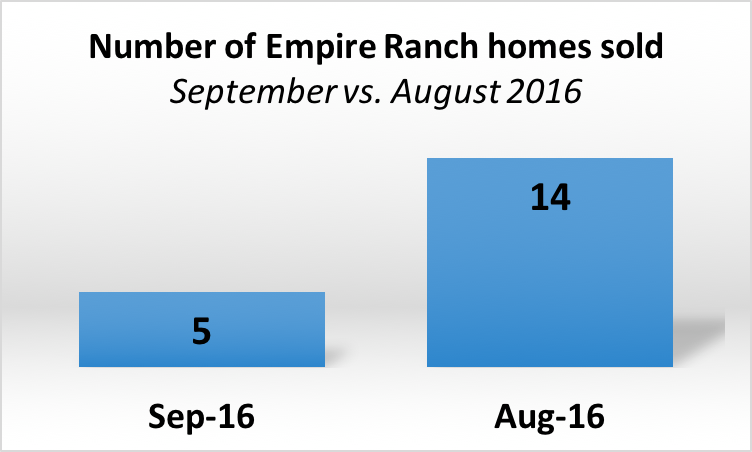 Folsom Market Report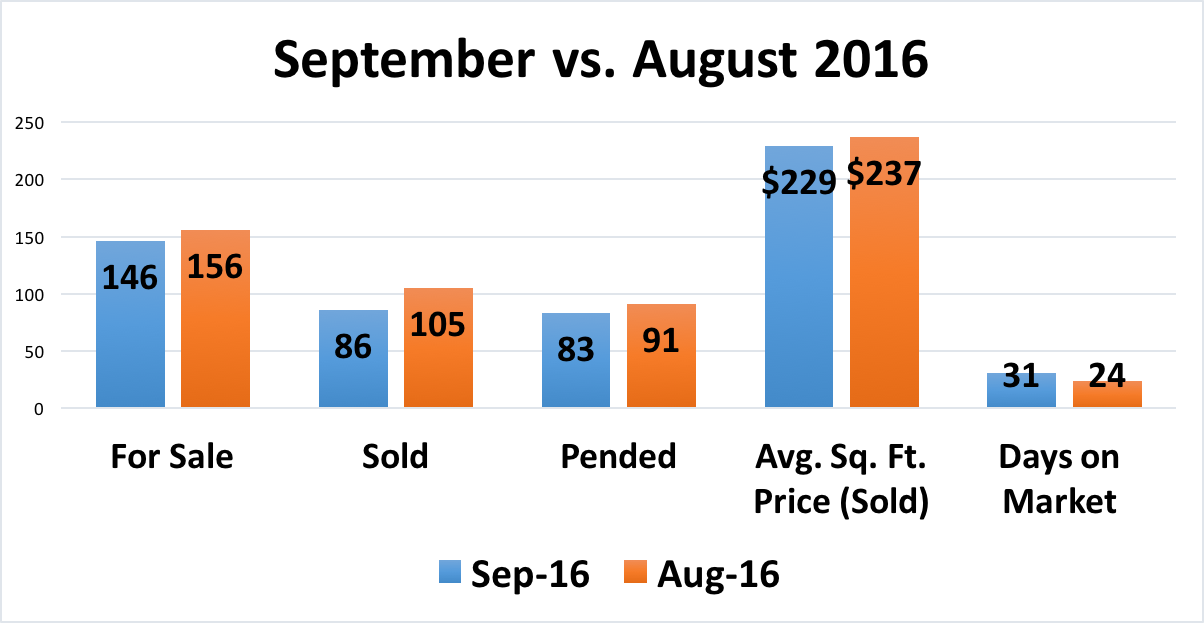 Folsom's market report from September 2016 to August 2016 shows a decrease in the number of homes for sale, sold and pended.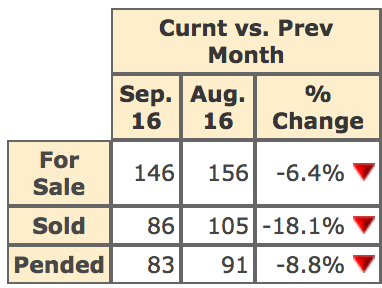 Just Listed in Empire Ranch
-2219 Homestead Hills Ct, Folsom, CA 95630
Offered at: $510,000, 3 beds, 2 baths, 1919 sq. ft.
-833 Hildebrand Cir, Folsom, CA 95630
Offered at: $539,900, 4 beds, 2 baths, 2024 sq. ft.
-731 Lefevre Ct, Folsom, CA 95630
Offered at: $719,000, 5 beds, 3.5 baths, 3246 sq. ft.
Just Sold in Empire Ranch
-2244 Cattle Dr, Folsom, CA 95630
Sold for: $470,000, 4 beds, 3 baths, 1851 sq. ft.
-579 Hildebrand Cir, Folsom, CA 95630
Sold for: $510,000, 3 beds, 2 baths, 1919 sq. ft.
-1008 Auldearn Ct, Folsom, CA 95630
Sold for: $623,000, 4 beds, 3 baths, 2724 sq. ft.